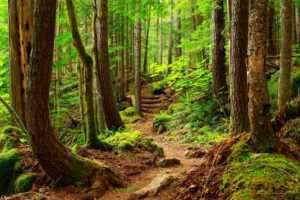 When you think about transitioning out of your family business, what do you envision? Is it the day you hand over the keys to your successor? Or maybe it's the retirement party your loved ones will throw you, where you're surrounded by friends and family.
While we tend to associate the idea of "succession" with a moment in time or an important event, it's actually the journey you take to get there that should be prioritized. Succession planning is a process — a process that shouldn't be defined by a singular event. To give your family enterprise the best chance possible to thrive under new leadership, you must prepare to embark on a long and thoughtful journey together.
Here's a look at what we mean, and how you can help the next generation of leaders find success in their new roles.
3 Things Your Succession Plan Needs
It's possible you've started to think about when you'll aim for retirement and what you'll do once you get there. But in order to ensure the longevity of your family business and help the next generation transition, you'll need to incorporate three things into your succession plan: ownership transfer, governance, and leadership succession.
Ownership Transfer
Too often, the actual transfer of ownership is one of the last components to be considered, and it's done in a way that isolates family members from one another.
While you may be the one retiring from your role as CEO or president, this transition impacts your family as a unit. In order to ease the transition of power, families should be unified in their vision for the business and its future. Ownership transfer isn't about one individual, it's about the business as a whole and should be considered as such.
As a family business, you must consider the dynamics of those relationships when developing a succession plan and preparing for the transfer of ownership.
Governance
The governance component of family business succession planning is important since it helps ensure a successful transition of ownership.
Your family will need to consider how, exactly, this process will be governed. There are aspects of the transition that are going to need to be managed long-term, and the needs of your shareholders and leaders are going to change over time.
The governance structure should be flexible enough to account for your family's evolving dynamics, but developed enough to help execute a successful ownership transfer plan.
Leadership Succession
Possibly the most difficult component of succession planning, leadership succession is highly critical to the future success of your family business. The effectiveness of this transition will likely dictate how well your successors do in their new position and how unified your family can stay during such a significant event in the business.
While your successor may be one person, again it's critical to shift your family's mindset to working together, rather than as individuals. The whole family should be involved in the leadership succession planning process to ensure they're following a singular vision. That vision is what will help keep relationships standing on solid ground. When family members are aligned, they can better avoid costly miscommunication, unaligned practices, or mismanagement of the business.
How to Help Your Family's Next Generation of Leaders
As this new generation of leaders prepares to take center stage, it's imperative that the family view this transition as something much greater than just what name appears at the top of company letterhead. A new generation means new ways of thinking, new ways of viewing the world, and new ways of handling changes in the economy, legislation, and culture.
When managed as a journey, rather than a destination, leadership succession can be an exciting and renewing experience for all family members involved.
Your family business succession plan should be a dynamic process — one that's meant to evolve and adjust over time. Since your enterprise is built on the foundation of family, it needs to be treated as such. That means more emphasis on keeping the peace, solidifying relationships, and following a unified vision for the business. Getting everyone on the same page from the start is the key to successfully executing your succession plan.
Helping You Focus on the Journey, Not the Destination
Our team at WillKate helps family enterprises like yours develop and execute a thoughtful, dynamic family business succession plan. Our goal is to help your family identify your vision for the future of the business and carefully execute a transition of ownership. In doing so, we work to ensure your business thrives from generation to generation.
If you're interested in learning more about us, don't hesitate to reach out anytime.